Victorinox launched a limited edition gold version of their iconic Swiss Army Climber Pocket Knife to celebrate the Rio Olympics 2016.
The knife is gold-plated in sumptuous 24-carat gold.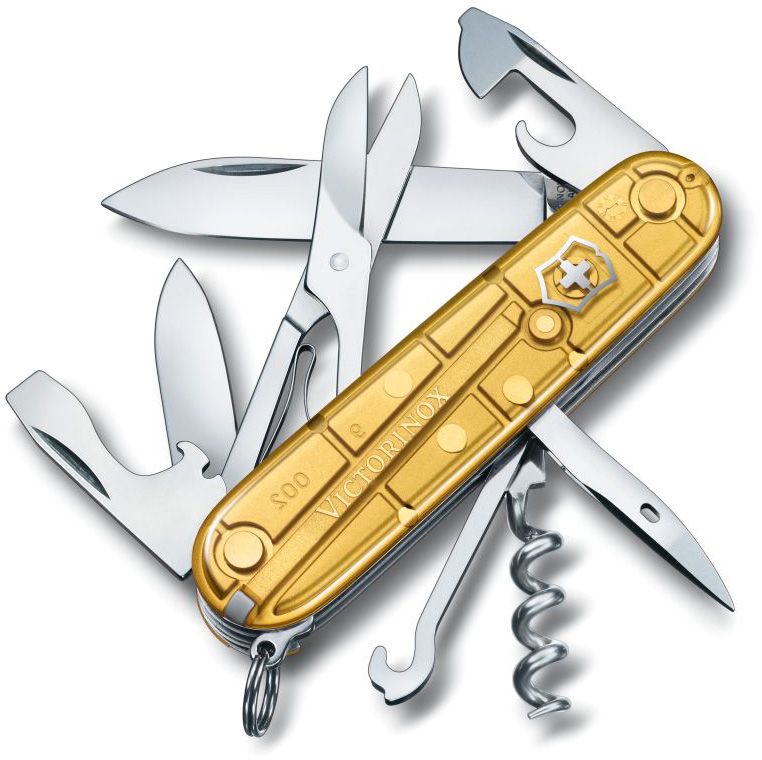 It comes in a special Limited Edition edition packaging.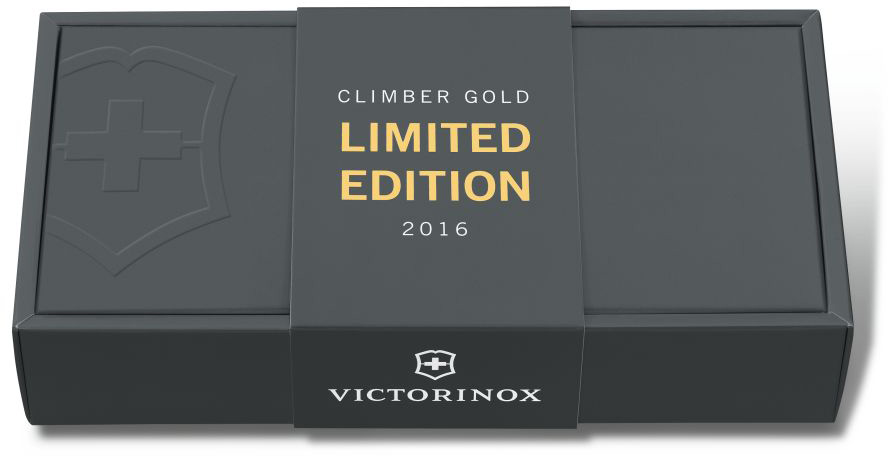 The box includes the Victorinox Climber Gold Swiss Army Knife and a matching neck strap.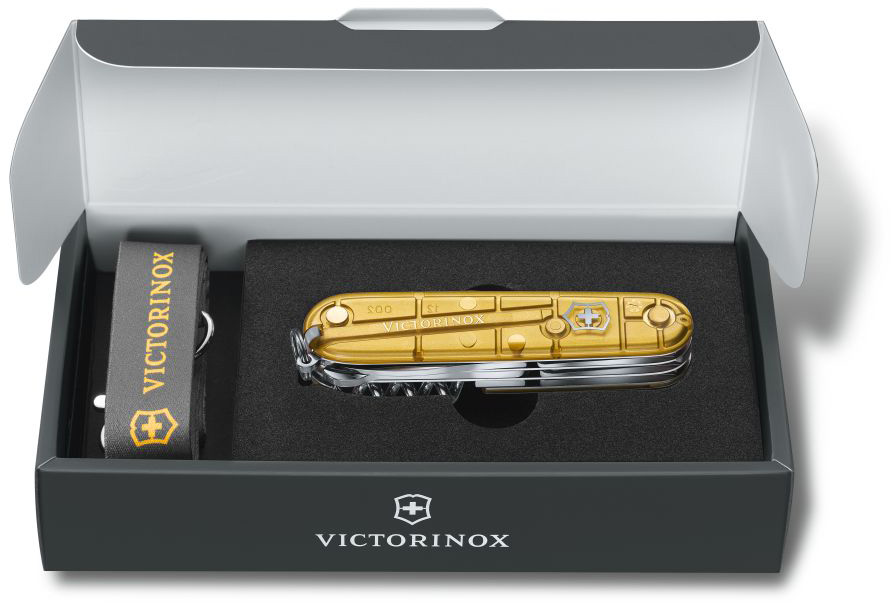 This Victorinox Climber Gold Swiss army knife Limited Special Edition 13703T88 weighs 3.6oz (101gr), measures 4 inches (91mm), and has 14 built-in functions.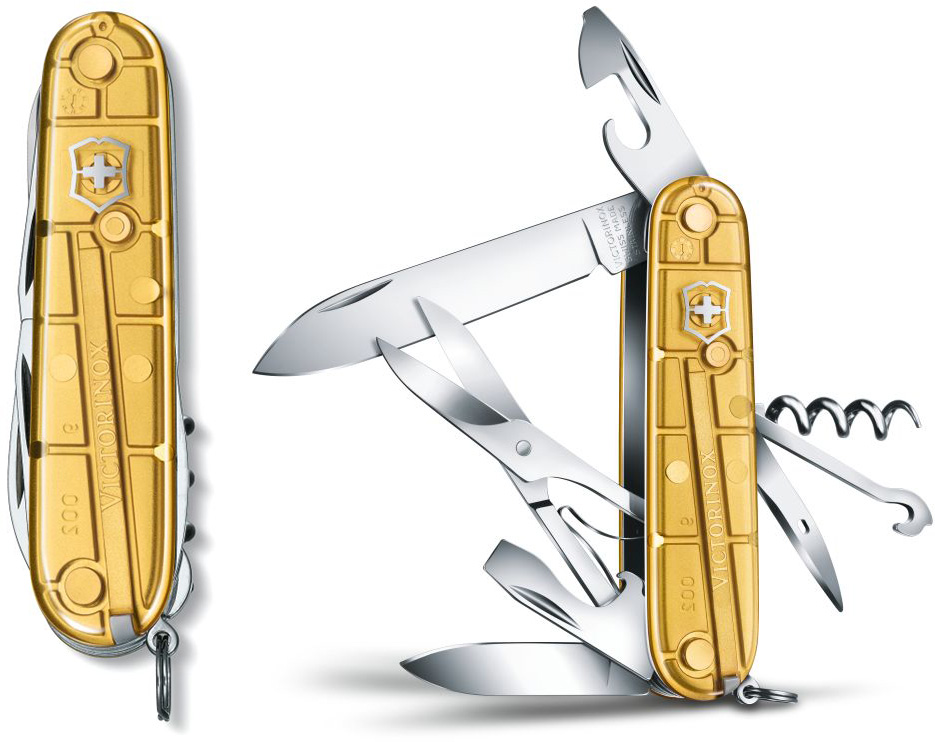 Tools
blade, large
blade, small
can opener
screwdriver 3 mm
bottle opener
wire stripper
screwdriver 5 mm
reamer, punch and sewing awl
corkscrew
scissors
multi purpose hook
toothpick
tweezers
key ring
Limited to only 20,000 pieces worldwide, the Victorinox Climber Gold Swiss Army Knife will be a true collector's item. Already sold out on the Victorinox website, you may still find it at your local Victorinox retailer store, or online for example at eBay.