Paris Hilton launched her 20th fragrance, Gold Rush. The Gold Rush eau de parfum bottle in the sensual shape of a gold-and-glass bustier, featuring a gold coloured top.
The fragrance is inspired by "the captivating beauty of Old Hollywood glamour… the warmth and radiance of gold and the rush of two hearts colliding".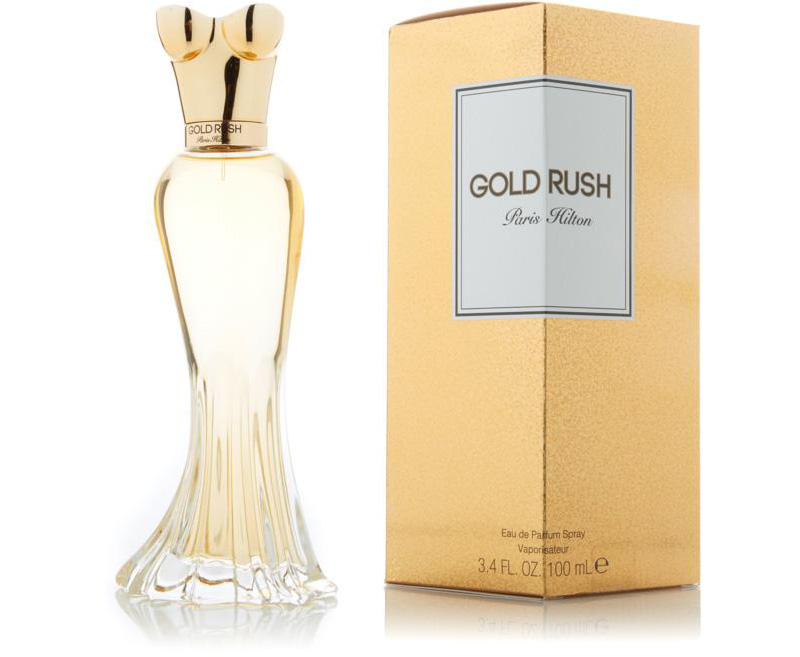 The composition is bright and sensually sweet floral – woody. Lemon, bergamot and nectarine start the composition off with a fresh fruity wave. The heart includes flowers of velvet orchid, violet and rose petals on a warm base of vanilla, praline and cashmere wood.
Gold Rush eau de parfum (3.4 fluid ounces, $60) is available now at HSN.com and starting August 1 at Perfumania.com.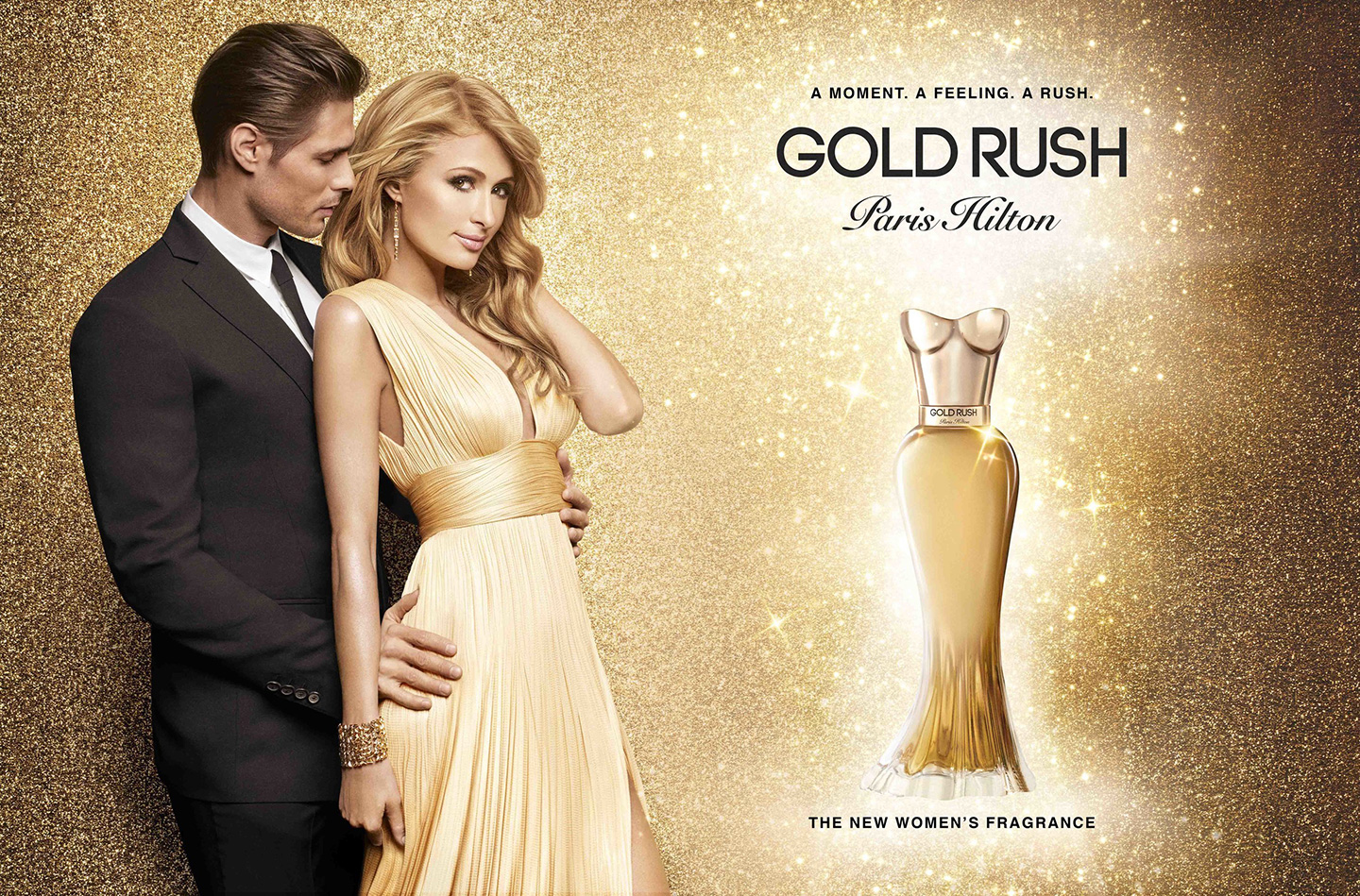 Hilton's Gold Rush is perhaps her most elevated offering yet.
"Just like I've grown up and matured, I wanted my new fragrance to do the same thing. My fragrances in the beginning were more girly, almost Disney fantasy like with characters in fairy dust and me dressed as a fairy. Now, with Gold Rush, it is more mature and very sophisticated. It's a completely different scent," Paris Hilton said at the launch.
Get Gold Rush eau de parfum 3.4 fl oz/ 100ml at HSN.com ($60) or find it on eBay.