Dior has released a new model of sunglasses designed by singer Rihanna. The brand new Dior Rihanna sunglasses come in five metallic colors and in one exclusive gold-plated version.
The Dior sunglasses are Rihanna's first steps into the world of eyewear design.

The design is loosely based on a Dior model from 2000 and has a visor lens and highly polished metal frame. The model is simply called "Rihanna", and available in a palette of metallic colors, including a limited edition gold version.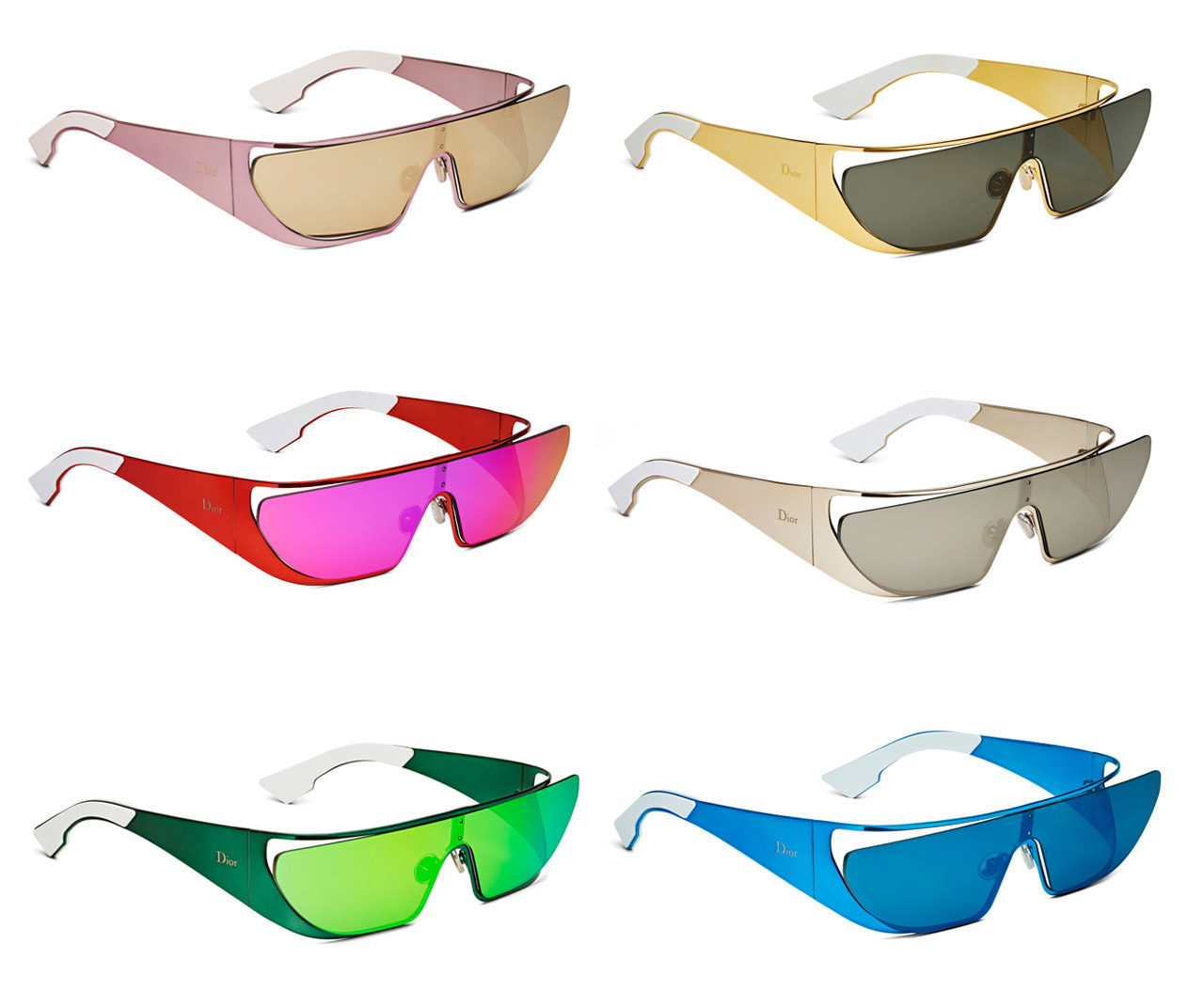 The Dior Rihanna sunglasses are immortalized in a portrait series by Jean-Baptiste Mondino, a French fashion photographer and music video director who directed music videos for Madonna, David Bowie, Sting, Björk, among others.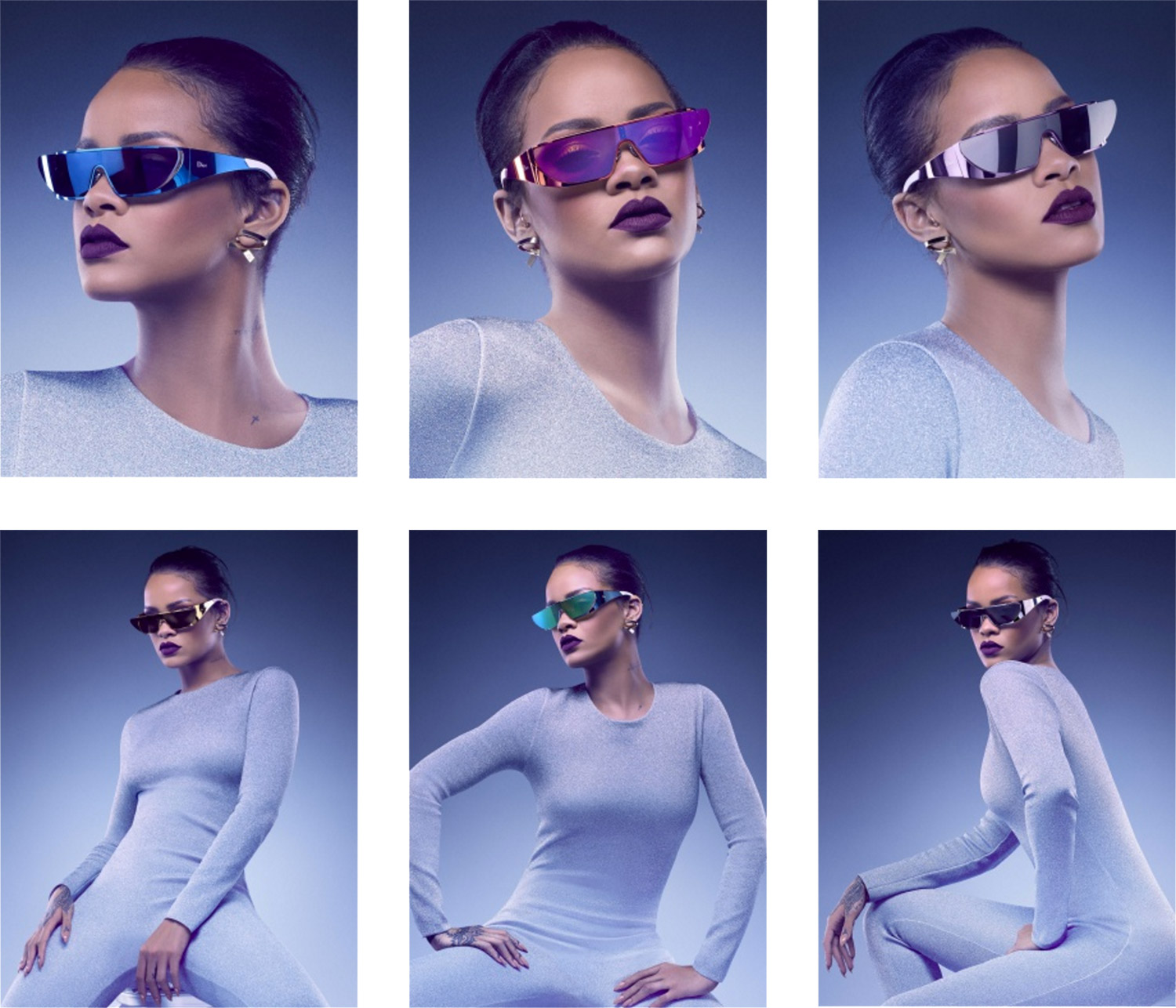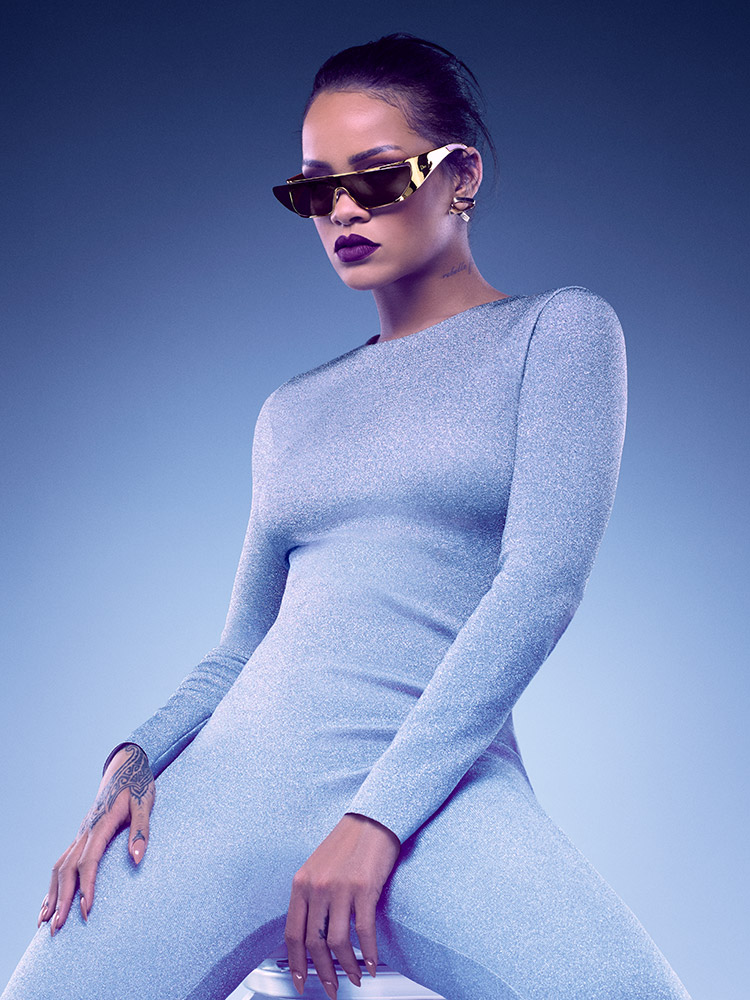 In the images Rihanna is also wearing a pair of gold earrings similar to the gold Dior Waves Ribbon earrings, reference number E0515DRWMT D300.

In October last year, Rihanna visited Dior's headquarters on Avenue Montaigne in Paris to meet with Dior's eyewear design team going over vintage frames, ultimately picking a style from 2000 as the key reference. Rihanna named La Forge from Star Trek (see image below) as her inspiration for the Dior Rihanna sunglasses. "I've always been obsessed with his eyewear, and when I got to Dior and saw all the materials I could play with, it all just came together," she said.
Where to buy
The Dior Rihanna sunglasses will be sold exclusively in Dior boutiques from June 2016. The silver, pink, blue, green and red styles will retail for $750 / £540, while the deluxe 24-carat gold sunglasses will sell for $1,750 / £1,333.
On eBay some sellers already try to sell the Dior Rihanna glasses for more than $10,000.
Rihanna and Dior
Rihanna always has been attracted to Dior. The superstar attended presentations of the Christian Dior ready-to-wear fall-winter 2014-2015 collection, then the cruise 2015 show in Brooklyn, and finally, in the Cour Carrée du Louvre last September, the ready-to-wear spring-summer 2016 show.
Rihanna is regularly spotted with her Dior Tribales earrings or carrying Diorama and her silver metallic Diorever bag. She was also spotted with the gold version of her new sunglasses:
Rihanna starred in the Dior Secret Garden IV campaign last year, and now she writes a new page in her history with Dior, as she designs her first collection of sunglasses.