CK One Gold is a tribute to the youth who can do no wrong. Everything they touch turns to gold.
Unconstrained by traditional gender norms, CK One Gold fuses the energy of both sexes in one unisex fragrance. a singularly captivating scent that promises a drop of gold for everyone.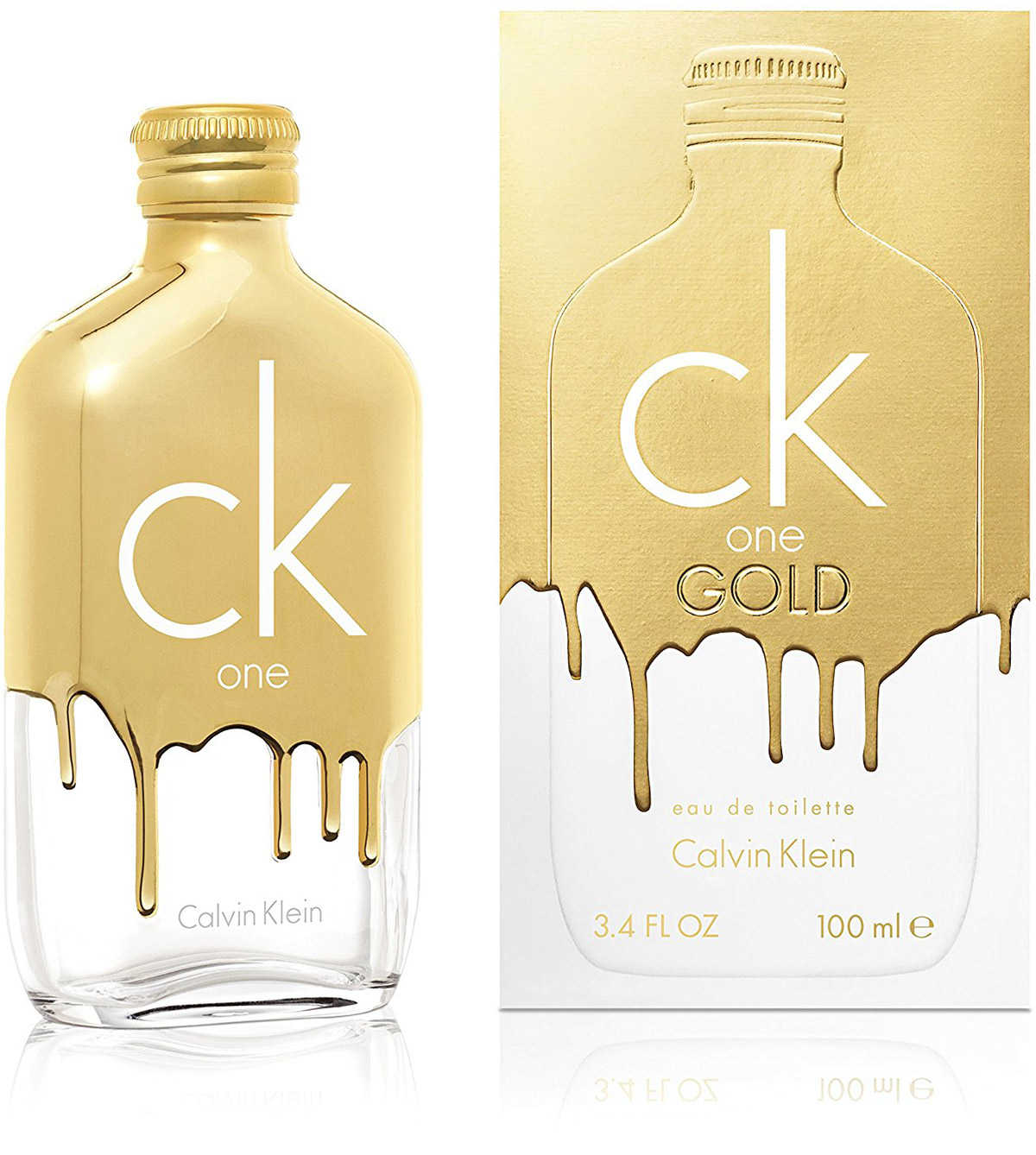 A limited edition eau de toilette, the scent is a juicy, fresh, woody smell that captures the golden allure of radiant youth.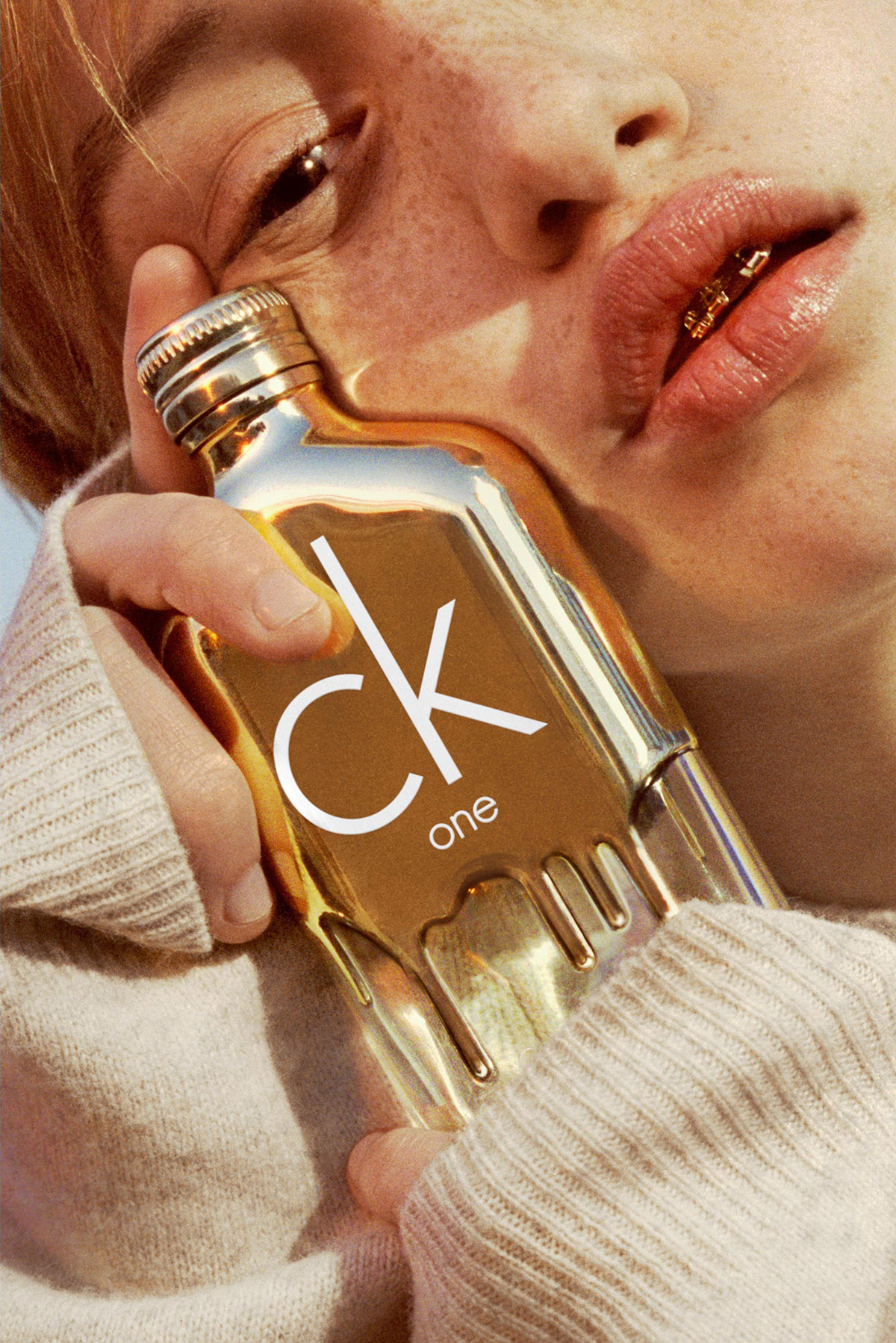 The juicy top note of fig creates instant fascination with its energetic freshness. The bright heart of neroli is the sparkling crown which shines like the last rays of the setting sun on the city. The sun-drenched base of vetiver gives depth, leaving a vibrant, sensual warmth on skin.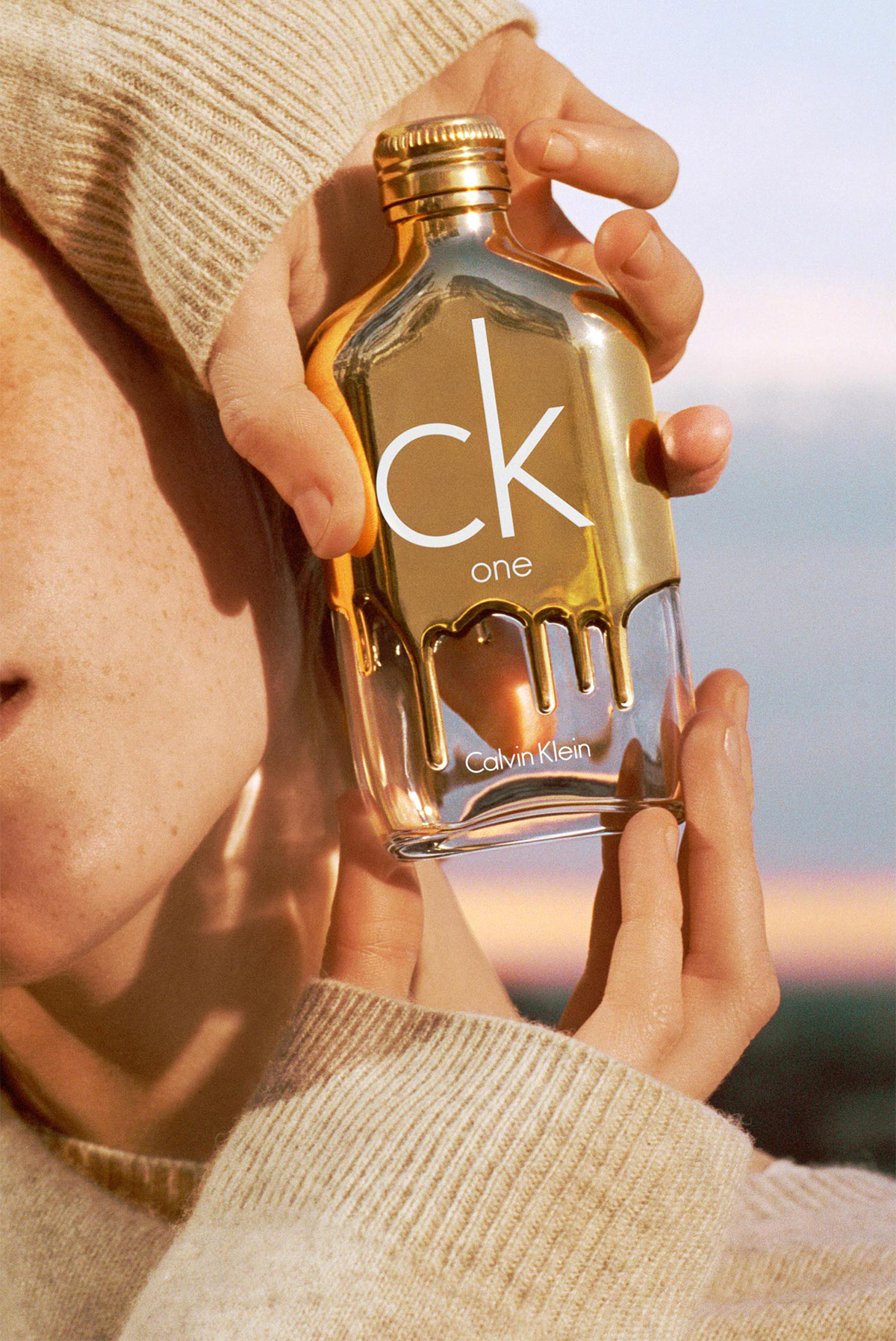 Model Rhiannon McConnell is the face of the ad campaign. The CK One Gold bottle is dipped in gold paint.
Top notes: fig, bergamot, sage
Mid notes: neroli, violet, jasmine sambac
End notes: vetiver, guaiac wood, patchouli
CK One Gold is available in 50ml, 100ml and 200ml. You can find a selection on eBay or Amazon.com.