In a special release that truly embodies luxury, Adidas Originals transforms two of its most iconic models with gold Adidas details for the limited 999 Noble Metals Pack.
The first in a series of releases featuring precious metals, the 999 Pack features exclusive editions of the Stan Smith and Rod Laver models.
Adidas collaborated with the oldest and renowned German gold-beating manufacturer Eytzinger, a company based in Schwabach (a German town famous for its crafts made of gold, particularly gold foil) to add real gold leaf to the shoes.
Each gilded shoe is elevated with 999 gold details on the tongue and heel-tab. Blending two classic 3-stripes silhouettes with generations of manufacturing tradition, the 999 Pack encapsulates the Adidas Originals philosophy — everyday icons with unparalleled elegance.
The gold Adidas limited edition 999 Noble Metals models will be available in Adidas stores, online at adidas.com/originals and End Clothing (UK) from July 15, 2016. Each model will retail for £110 / $149 each, which is quite a good deal for this limited edition with real gold. Other Adidas Stan Smith models retail for $65-$199 and the Adidas Rod Laver for $65-$119.
According to Adidas these are just the first of the limited-edition precious metal series, so expect more golden shoes later this year.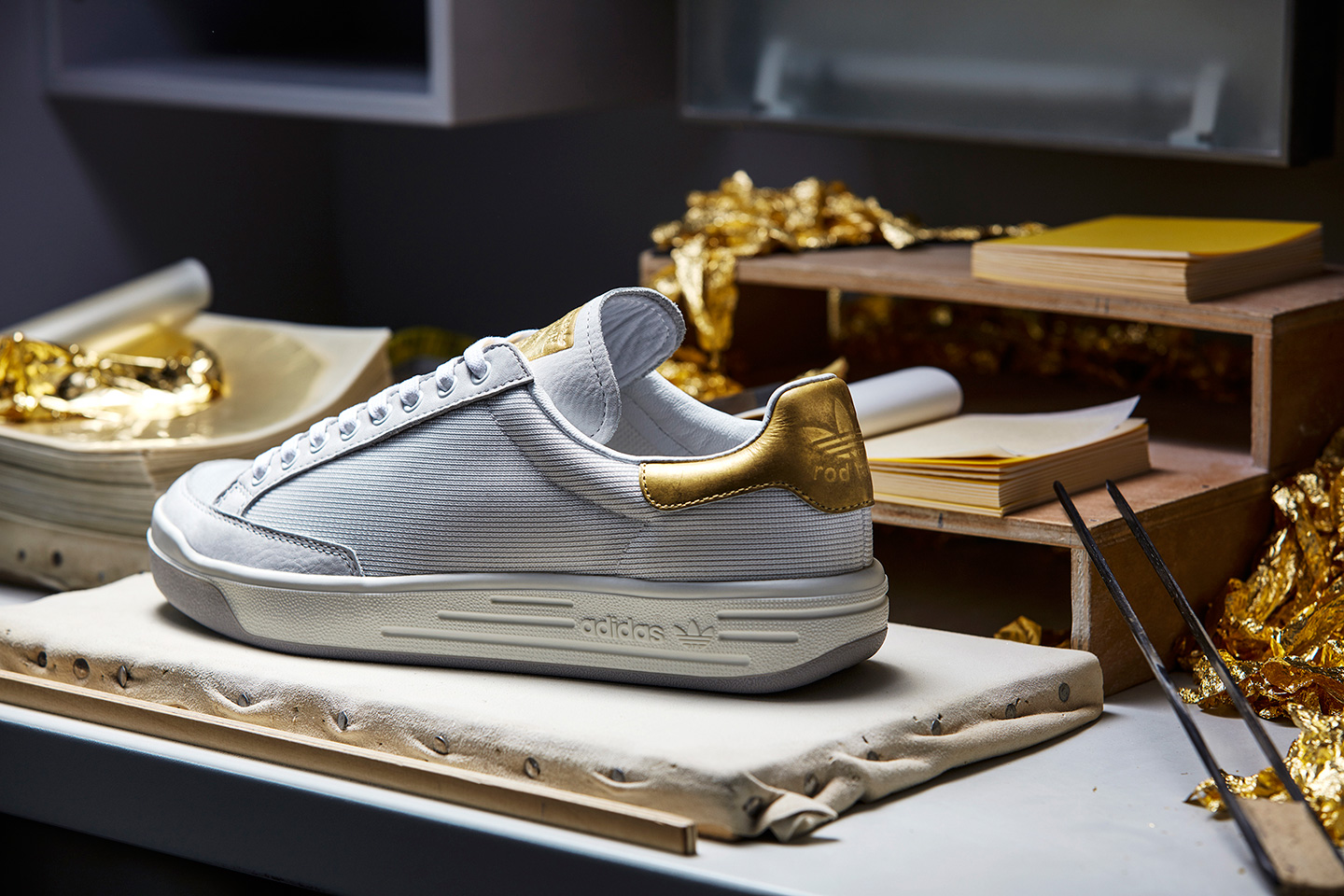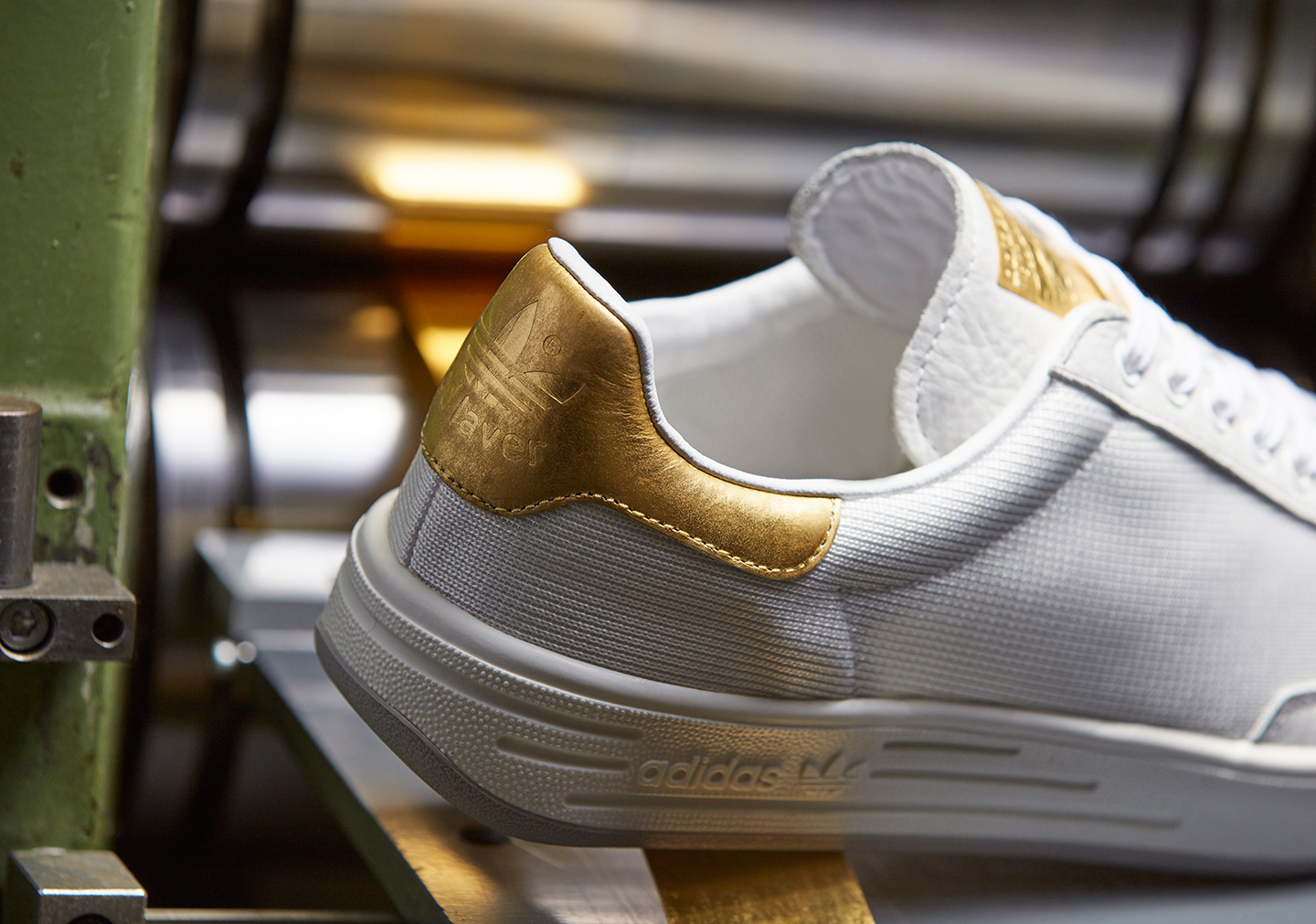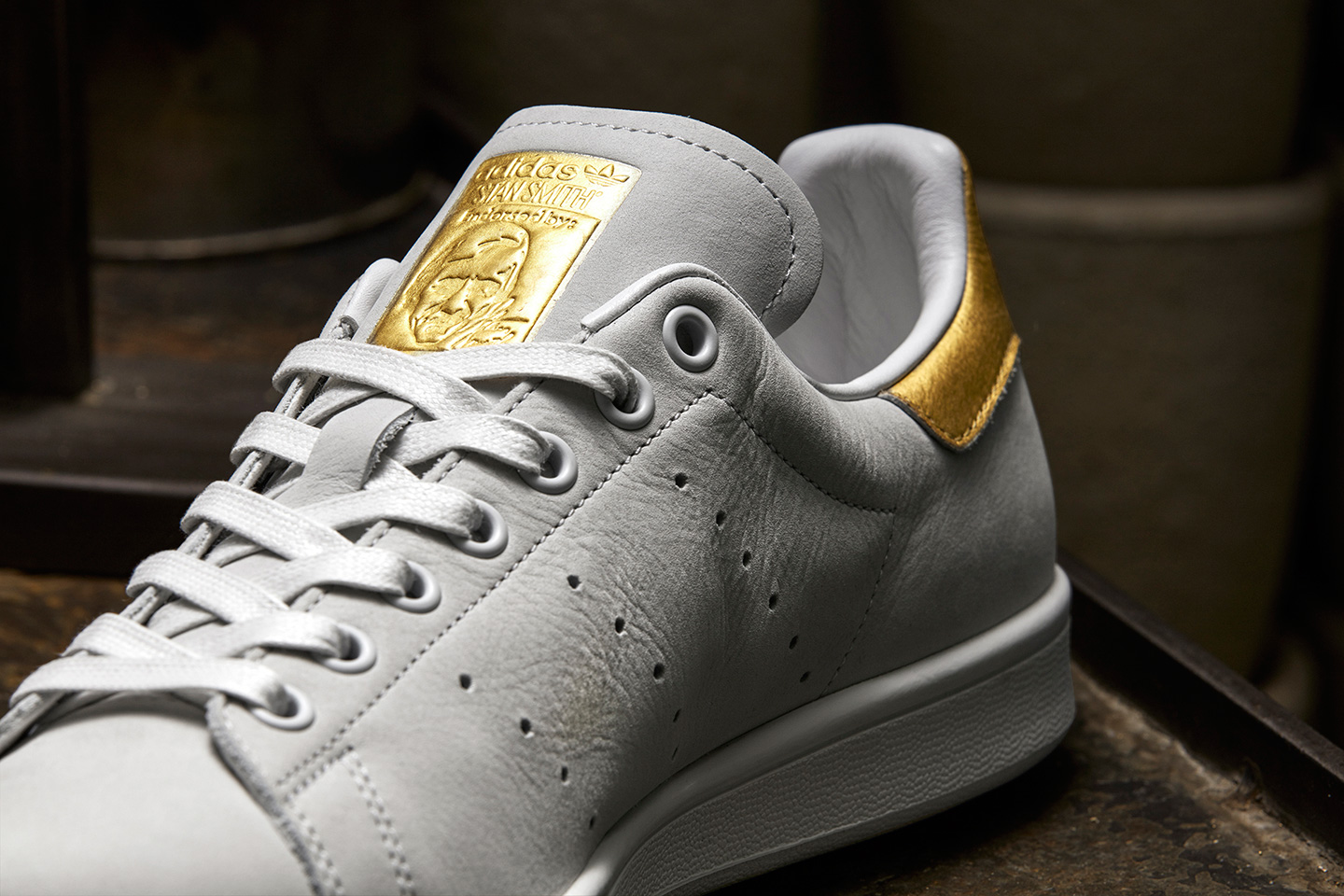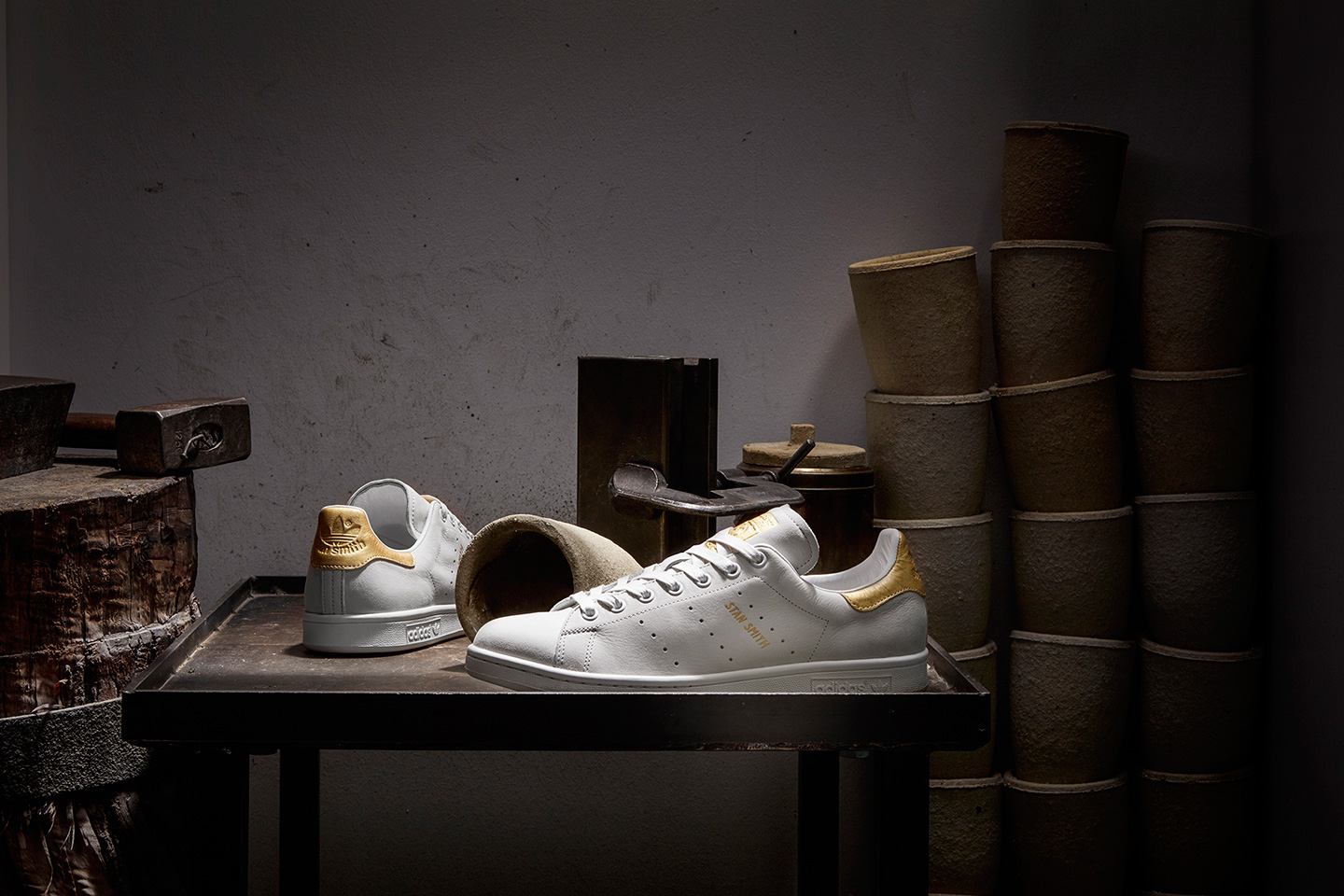 Buy Adidas Rod Laver 999 Noble Metals 
End Clothing ($149 / £109 / €129)
Buy Adidas Stan Smith 999 Noble Metals
End Clothing ($149 / £109 / €129)